Most commercial SUN SCREENS use substances, which are DANGEROUS for marine life, corals and wild life in general. We think, that it's foolishly to poison our mountains and our oceans, OUR PLANET with compounds, which can harm it forever.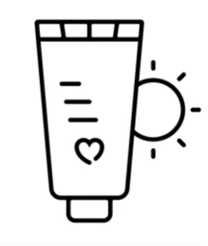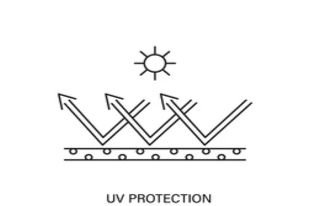 Standard chemical sunscreens use substances like OXYBENZONE, that even in very low concentration harms marine life and non coated NANO particles of zinc oxide or titanium oxide and much more…aren't any better. With all that in mind we reached a conclusion; that using of ZINC OXIDE in (sun screen) cosmetics is the safest variant for the environment. If you are more interested, let us explain to you, how we reached this conclusion...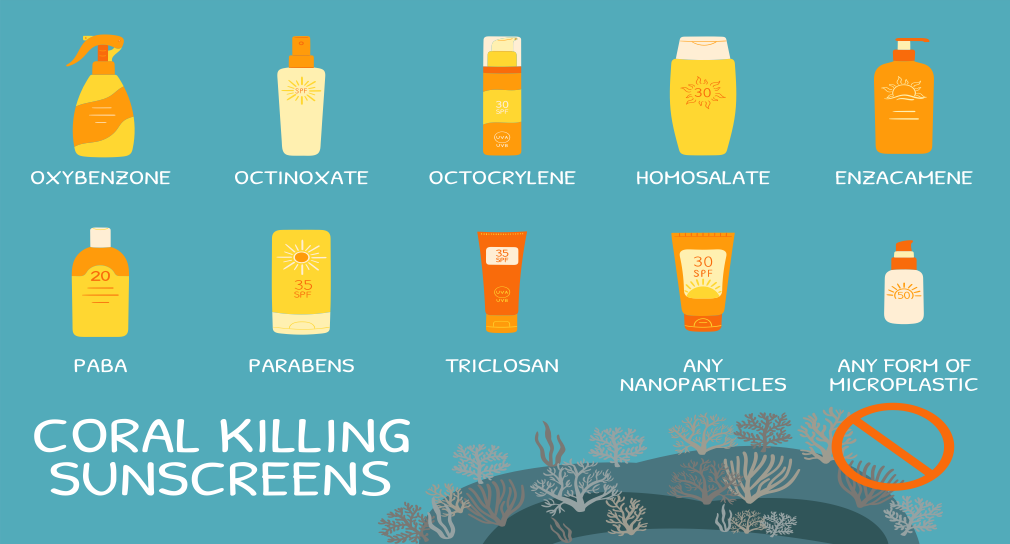 WHAT IS OXYBENZONE AND WHY YOU SHOULD CARE ABOUT IT...
Oxybenzone is a chemical compound and it is THE MOST COMMON CHEMICAL UV FILTER used in sun screens today. According to EWG, oxybenzone is found in 80% OF CHEMICAL SUNSCREENS on the market. Translated to regular English: OXYBENZONE IS ONE OF THE MOST TOXIC INGREDIENTS IN COSMETIC INDUSTRY !!!!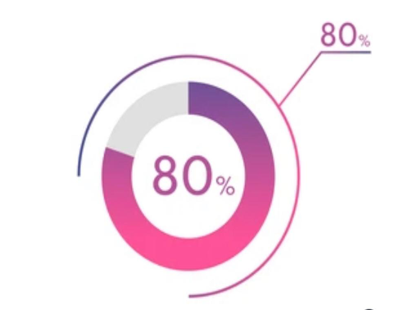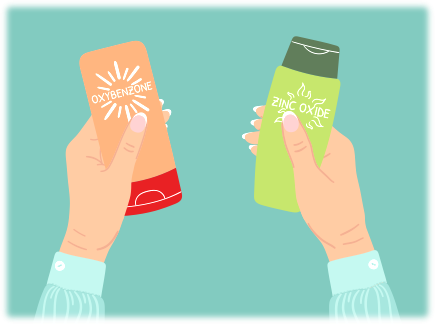 Oxybenzone belongs to a class of chemicals, which mimic human hormones and it has been INCREASINGLY linked to problems such as early puberty, low sperm count as well hormone–related cancers.
Oxybenzone creates reef bleaching that causes the death of the coral. Scientists have proven that a single drop of Oxybenzone will have an impact on coral in an area equivalent to 6 Olympic size swimming pools. With up to 15 000 tons of sunscreen washed into the sea in popular tourist destinations this represents a GLOBAL environmental problem.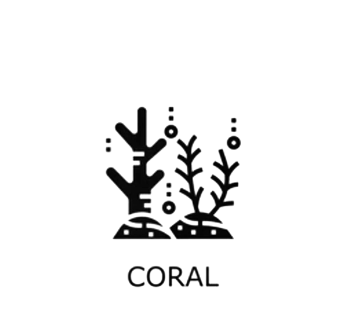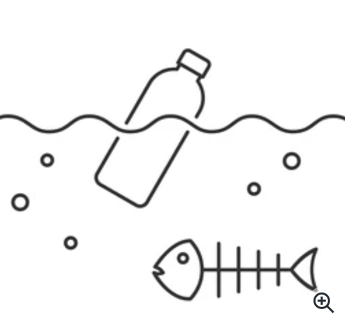 It is proven that up to:
25%

of sunscreen is washed off the skin within the first

20 min

after application.

tests

traces of the

chemical

were detected in user's urine within

30 minutes

after application.